VAPETASIA TRAPPLE X AIR 6000 PUFFS
VAPETASIA TRAPPLE X AIR 6000 PUFFS tasteful blend of red, green and golden apples will leave a crisp taste now available in saudi vape store
Description
VAPETASIA TRAPPLE X AIR 6000 PUFFS
An apple a day ? How about three ! A tasteful blend of red, green and golden apples will leave a crisp taste of delightful fruit for you to enjoy. now available in saudi vape store
LEARN MORE ABOUT VAPETASIA TRAPPLE X AIR 6000 PUFFS
NOW AVAILABLE IN saudi vape VAPETASIA TRAPPLE X AIR 6000 PUFFS Here is yet another single-use container that is completely stocked with Vapetasia e-liquids. When the Vapetasia Air Disposable pod system reaches its 6000 puff limit, it can be thrown away. At the time of writing, the battery's characteristics are unclear, but we do know that the device has an 11mL juice reservoir that contains 10 flavors of 50mg nicotine salt vape juice. And to guarantee that each puff has a lot of tastes, this disposable contains a mesh coil.
Flavors:
Blue Razz
Straw Bae
Straw Guaw
Blueberry Ice
Royalty Two
Cherry Peachade
Nana Berry
Trapple
Energy
Killer Kustard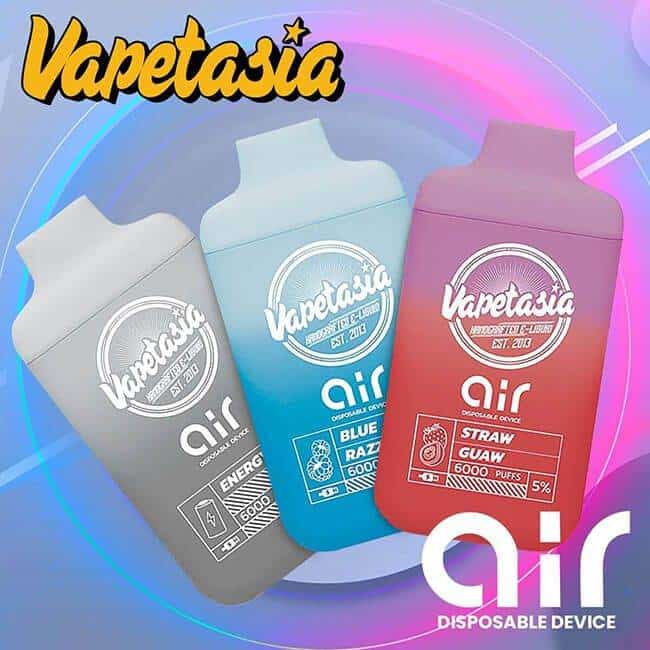 Features
Nicotine – 5%
Liquid – 11mL
6000 Puffs Per Device
ــــــــــــــــــــــــــــــــــــــــــــــــــــــــــــــــــــــــــــــــــــــــــــــــــــــــــــ
Only logged in customers who have purchased this product may leave a review.