NAKED SALT GRAPE ICE 4500 PUFFS
NAKED SALT GRAPE ICE 4500 PUFFS testing the boundaries of what a grape vape should taste like and Grape Ice does not disappoint
In stock
Description
NAKED SALT GRAPE ICE 4500 PUFFS
ــــــــــــــــــــــــــــــــــــــــــــــــــــــــــــــــــــــــــــــــــــــــــــــــــــــــــــ
DESCRIPTION OF NAKED SALT GRAPE ICE 4500 PUFFS :
FLAVOR : Naked 100 is testing the boundaries of what a grape vape should taste like and Grape Ice does not disappoint. With its unique aroma that's light, fruity and tasty, you can't go wrong with the quality of this grape inspired flavour by Naked 100. shop now in Saudi Vape store
All the expertise of Naked Salt in this modern and beautiful DISPOSABLE POD SYSTEM without sharp edges,  its soft to touch. You will feel professional from the first moment when you own this 4500 VAPE DISPOSABLE POD SYSTEM of Naked Salt Max.
AVAILABLE FLAVORS :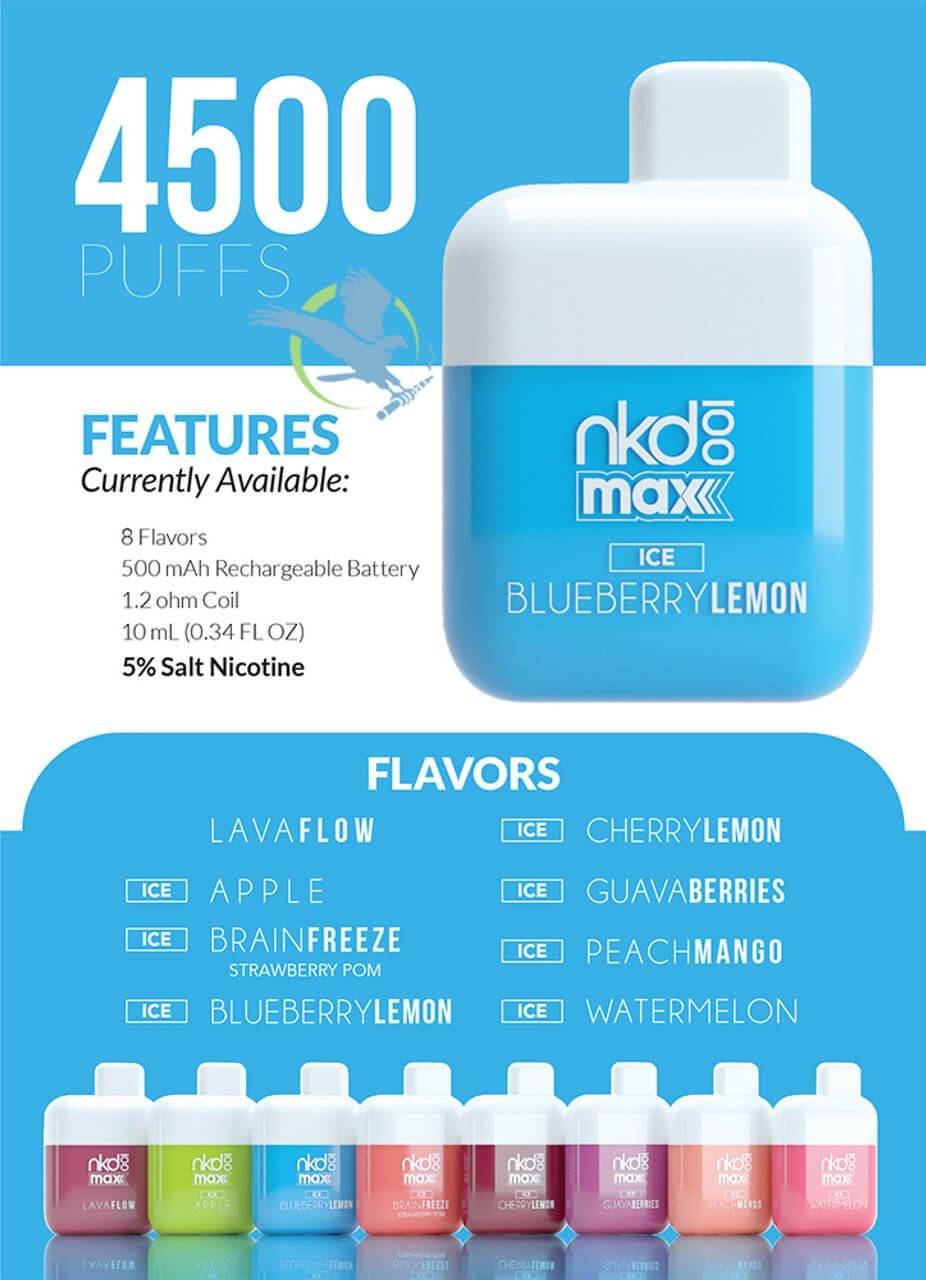 Flavors:
ICE APPLE, lava flow, ice guava berries, ice lemon cherry, ice peach mango, brain freeze ( strawberry pom ), ice watermelon, ice blueberry lemon, tobacco american patriots, artic air ( ice mint ).
Features:
5% Nicotine
4500 Puffs Per Device
500mAh
Rechargeable
ــــــــــــــــــــــــــــــــــــــــــــــــــــــــــــــــــــــــــــــــــــــــــــــــــــــــــــ
Notes : Use this product directly. Do not try to fill it again. When you finish the liquid built into the device, you must dispose of the device completely.
WATCH FOR MORE ALL DISPOSABLE POD SYSTEM VAPE
Browse more E-LIQUIDS on our online store.
Also check out the SALT NICOTINE flavors if you have a cigarette dispenser.
Only logged in customers who have purchased this product may leave a review.